Sumipol Institute of Manufacturing Technology (SIMTEC)
is a technical learning academy established in collaboration with 14 Public and private organizations, supported by world-leading machine and tool manufacturers from Japan. The objective of SIMTEC is to develop knowledge and skills required by the workforce to meet the needs of Industry 4.0, with a focus on practical training across integrated disciplines Targeted trainees are engineers and technicians, as well as Thailand's future workforce, including teachers and students. SIMTEC is located at the entrance to Amata City Industrial Estate, Rayong, the center of the Eastern Economic Corridor (EEC)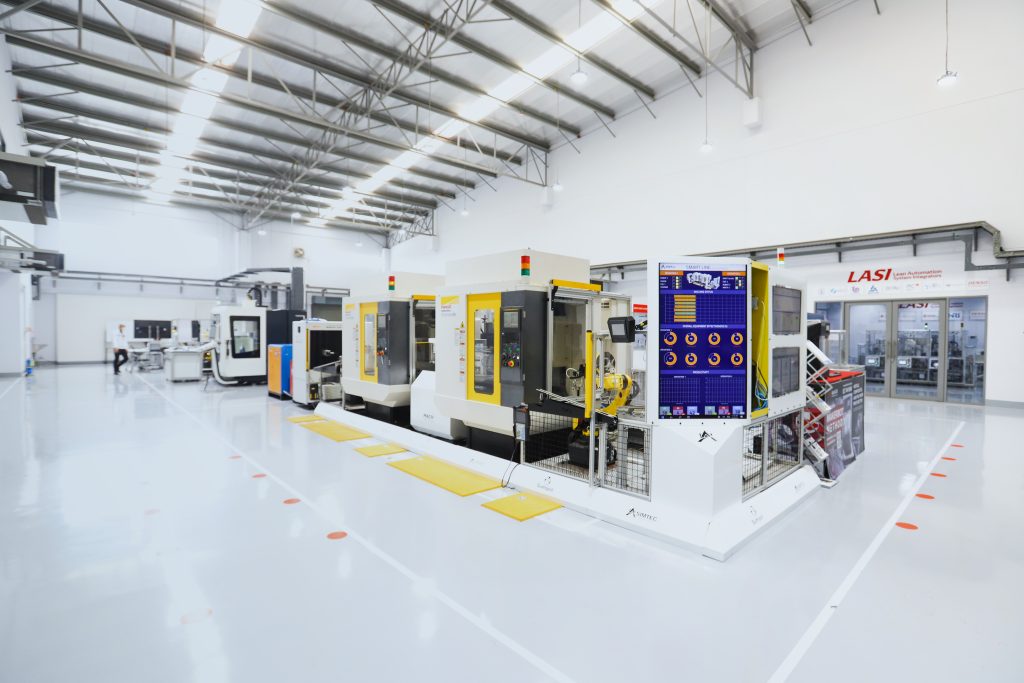 SIMTEC TRAINING METHOD
Online
Courses designed to support modern and convenient online learning. Reduce restrictions on time and place of study. Can learn at any time with lessons and knowledge quizzes if in real practice at site.
Onsite
Practical training with modern machinery and hands-on techniques directly lectured by the owner of the technology for the readiness to enter the manufacturing industry.


Hybrid
The mixture of Online and Onsite methods using the latest online learning platform that facilitates the demonstration of the machines and equipment to prepare learners to be ready for actual onsite practice.
LEARNING FACILITIES
Well-equipped learning facilities for all kinds of training, particularly designed as a learning factory with a number of modern machines, instruments, and systems, simulating a real workplace, enhancing training effectiveness.
LEARNING FACTORY
MITUTOYO INSTITUTE OF METROLOGY
FACTORY IOT STUDIO
LEAN AUTOMATION SYSTEM INTEGRATORS (LASI)